We've Designed A Process That Is Both Accurate And Excellent, From Start To Finish
River City Construction is an interior and exterior construction contractor in Boston, Massachusetts, that delivers modern Kitchen and bathroom designs, deck installations, porches, and basement finishes. Since 2020, we have been transforming the way our clients live and love their home.
At River City Construction, we take pride in our work and in serving our customers. We know that when you're planning a home improvement project, there are a lot of details to think about.
That's why we've put together a step-by-step guide to our process, so you can see what working with us will be like from start to finish.
We'll keep you updated throughout the process and make sure that any changes are made according to your wishes.
At River City Construction, our priority is taking care of and serving you. Take a look through our process to get a better idea of what working with us looks like.
Contact us today to get started on your next home improvement project!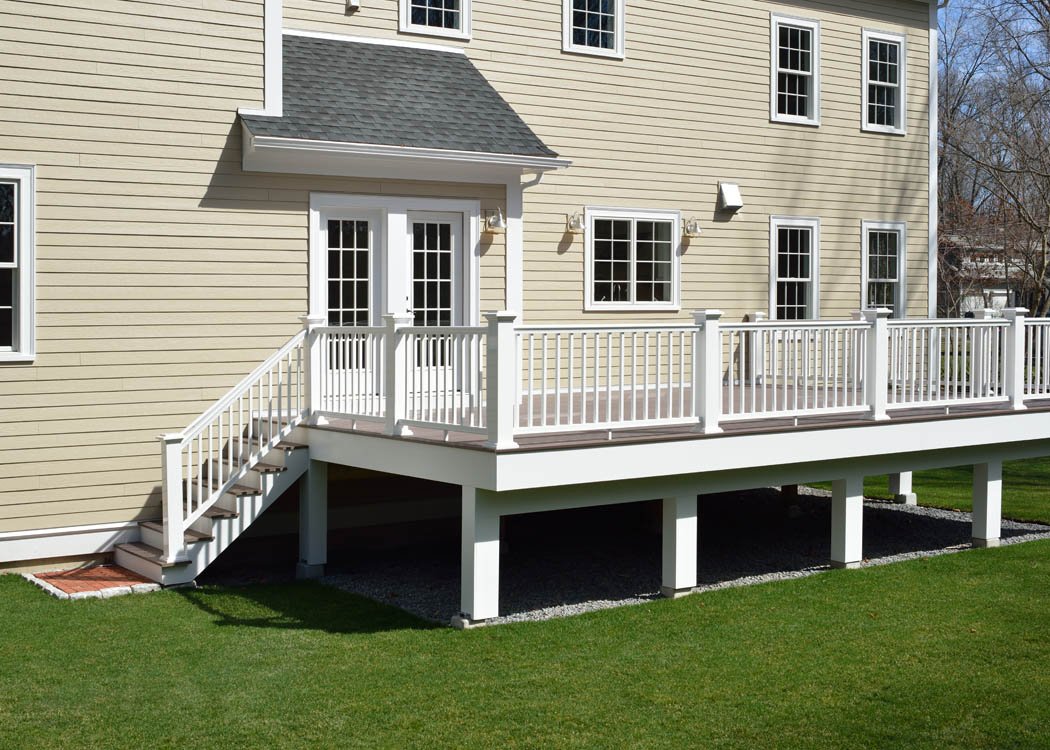 Step 1. Fill Out Our Contact Form
We want to hear about your project! Fill out the contact form on our contact page so that we can learn more about your vision for your home. Feel free to attach pictures so that we can start to visualize your ideas.

Step 2. Phone Consultation
During the phone consultation, we will talk more in depth about your project including costs and overall timeline. Together we will start talking about what you really need for your home and we can help you to plan out exactly what you need to love your space.

Step 3. On-Site Consultation
To make sure we know exactly what your space looks like and what we will do to make it better, we have an on-site consultation for $250. We will walk through your home together, take any necessary measurements, and answer any questions you may have about your space. 
From here we will be able to give you an accurate quote for your project.
With all of the information that we gather from our consultations, and the vision you have from your home, we will begin the design phase where we will choose specific materials, colors, and preferences for your new space.

Step 5. Schedule Your Project
Once we are on the same page about every detail of your project, we will schedule a time on our calendar to get to work on transforming your home.

Step 6. We Work Our Remodeling Magic
This is when we will get to work in making your dreams for your home come to life. We will keep you updated throughout the process and will be available to answer any questions you may have.

Step 7. Final Reveal And Walkthrough
After we have completed your space and cleaned up, we will do a final walkthrough of your finished product to make sure that it is better than you imagined it. If there is anything that we need to tweak before leaving you to enjoy your space, we will take care of it during this time.

Even after we leave and are finished with your space, you can rest assured knowing that if anything happens to your space that is within our control, we will come out and fix it for 5 years after the completion of your space. You'll also benefit from the manufacturers warranty on specialized materials.

Once your project is complete, we will conduct quarterly follow ups to make sure our work is pristine. After the first year, we will continue to follow up annually for the duration of your warranty.
Our aim is to deliver high-quality craftsmanship and an amazing experience to every homeowner we get to work with. Read some of our reviews from previous clients to get a better idea of what working with us will be like for you.
Let's Add Pizazz To Your Home