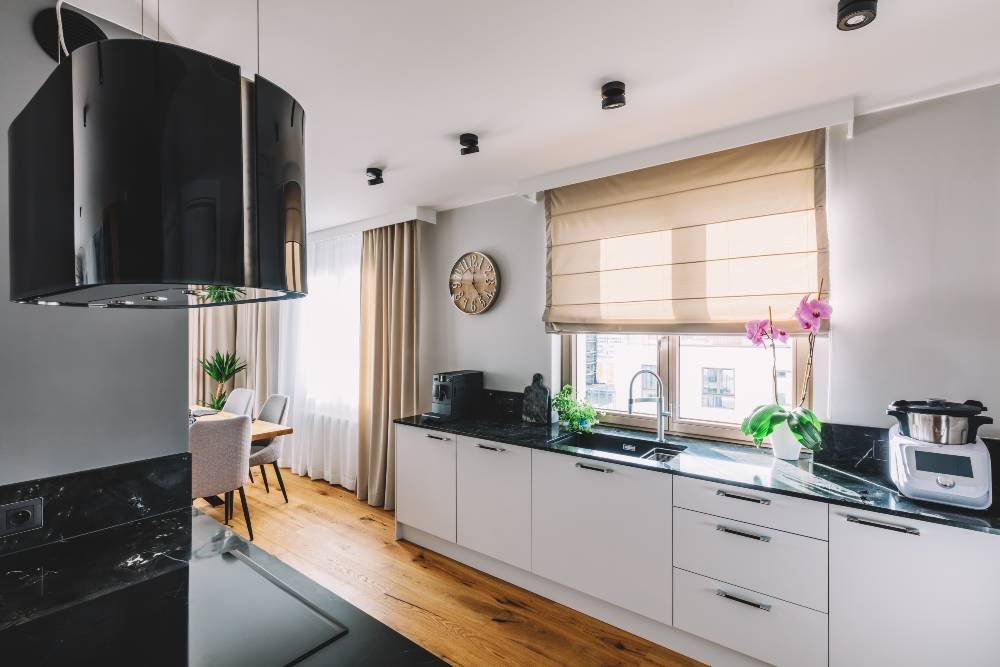 Are you looking for Easy Upgrades for Your Kitchen? Does this scenarios sound somewhat familiar? Your bathroom or kitchen is looking a bit outdated and you'll love to go ahead and remodel it. However, your bank account tells you otherwise… as in – " Right now, a minor and affordable uplift is all you can afford." Here are a couple of ways you can achieve a modern look in a low budget. With our home improvement hacks for your kitchen and bathroom remodel.
1. Replacing Vanity will help to Upgrade Your Kitchen (Bathroom).
When it come down to your bathroom remodel or refresh. You can't get aways from a new vanity. A new vanity has the ability to modernize the look of you bathroom. This typically can cost anywhere between $800-$1700.
2. Replacement of Medicine Cabinet (Bathroom).
Do you have one of those gigantic bathroom mirrors that just scream "I'm from the Nineties"? Those babies tend to be so firmly anchored that removal might tear off half the wall, as well. Replacing it with something more modern might be a great solutions with less than $650.
3. Replacement of Counter top (Kitchen).
Replace your meh kitchen pass-through with granite or Quartz (a remnant should be big enough for this project and won't cost the earth), then install new countertops that fool the eye by picking up the colors of the natural stone. look too spend from $35 to $80 per sqft.
4. Touch up that old tile (Bathroom).
Your shower or wall tile may have started losing its luster after a few years of hard wear. But that doesn't mean it has outlived its usefulness — unless it is seriously cracked or chipped. Professional tile reglazing is a wallet-friendly way to preserve the tile you love. Also replacing some of the cracks tiles, re-grouting is also a must.
5. Give your cabinets a facelift.
Paint, stain, or whitewash your kitchen cabinet or bathroom vanity for a facelift that will enhance the appearance of the whole room. This works wonders to brighten up a formerly gloomy space. While you're at it, add some molding to replicate the effect of pricy custom cabinetry. For the finishing touch, replace your outdated hardware with pulls or knobs that are a little more this century.
6. Backsplash.
Replacing or even adding backsplash is a great idea to achieve a new look.
7. Vinyl floating flooring.
Installation of a new kitchen or bathroom floors can transform the final look of your kitchen or bathroom. This will provide a new feel to the fullest of the room. And depending on what flooring you go with does have a better ROI.