Kitchen and Bathroom Remodeling Contractors Do Much More than Repairs
If you need repairs in your bathroom or a Kitchen Remodeling, your first thought will likely be to only fix what's wrong.
However, this is actually the perfect time to update the room in bigger ways. For example, if you have cracks in your tile, you don't need to stick with the current design.
The cracked tiles will typically have to be replaced, and this is the perfect time to go for an entire new flooring look.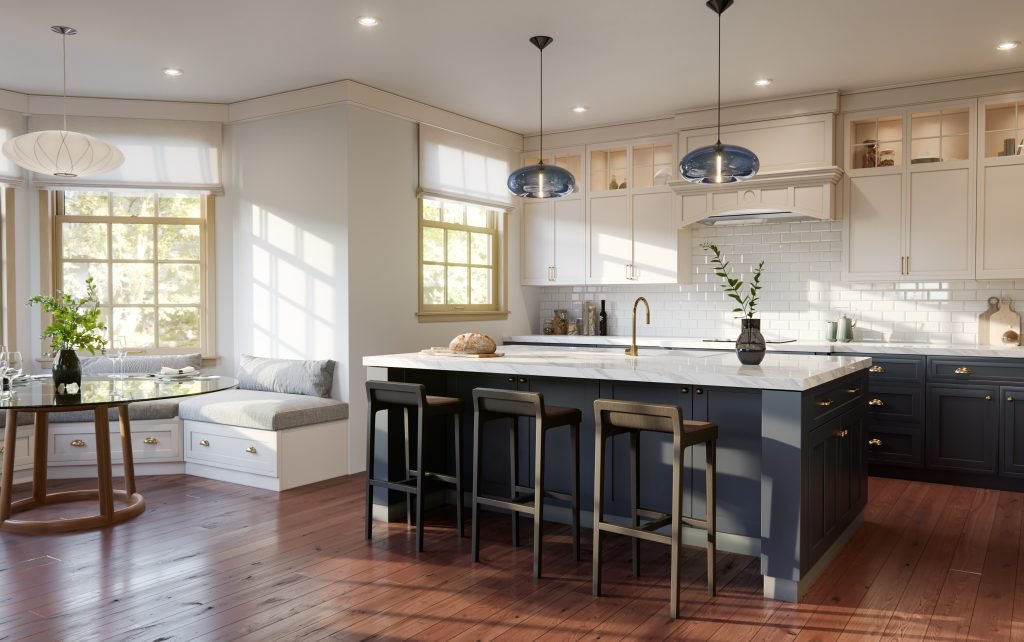 ​Kitchen Remodeling in Boston Area
Fixtures, such as faucets, can often be replaced nearly as economically as they can be repaired. The older the fixtures are, the more true this is.
Parts for old fixtures are sometimes quite rare, and this makes them command a price premium that puts total replacement well within comparison distance.
​
Sometimes, you'll have remodeling as your goal right from the start. Kitchen remodeling contractors are often called in when this is the case.
Whether you only need to upgrade an old kitchen so that it has a dishwasher, add cabinets, or redo the entire area, contractors are the ones who can get the job done.
Kitchen remodeling contractors love big jobs, but are also willing to work on smaller projects.
​
If you need design ideas, bathroom remodeling contractors and kitchen contractors usually offer services or can point you to an interior designer for help.
In this case, you should be sure to look at the portfolio to make sure that they specialize in the type of styles you're looking for.
If they don't, they may still be the best people to do the actual work, but you'll want to look elsewhere for your designs.
For open, contemporary designs, or remodeling work of any type, contact River City Construction in Boston.