Do you want to get the most value out of your kitchen remodel? Before you embark on the project, it is crucial that you know smart strategies to keep within your budget while also getting the maximum value out of it.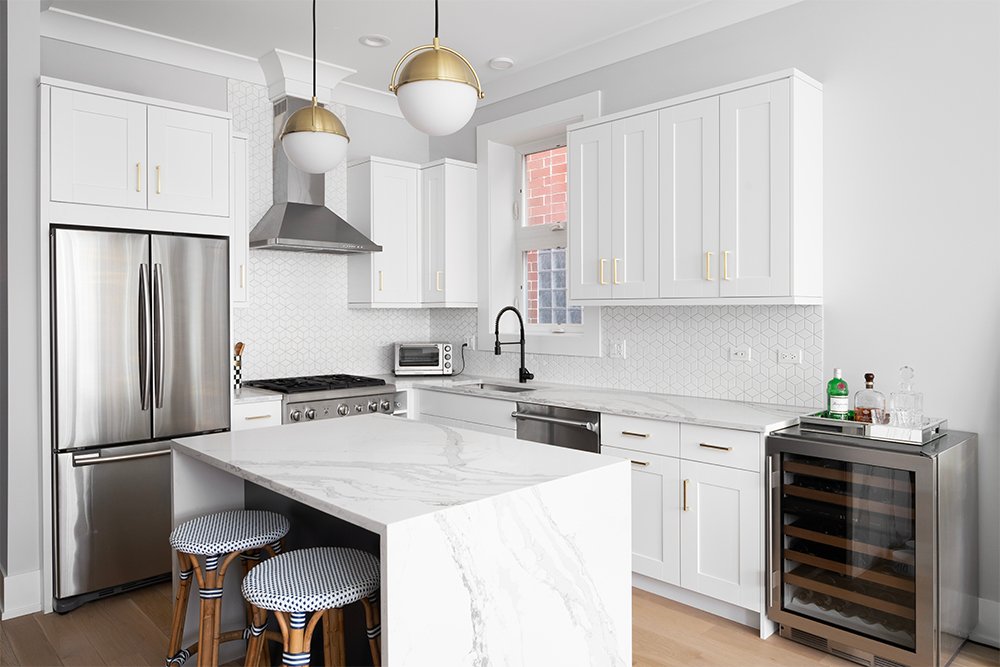 A kitchen is one of the most valuable place in you home, it come to be like the crown of the house. A new Kitchen is like giving your house a corwn. Are you thinking on possible redoing your kitchen for something modern, a more functional kitchen, or a place that just looks good. Here you can find some pro tips on Remodeling ideas and kitchen remodeling prices
Although the kitchen is possibly the most expensive room to renovate, it is also the most important. Expect to spend at least $20,000 for a basic redo. However, for a complete renovation, the Kitchen remodel cost 2022 will be around $55,000 or more. Here are some tips for a cost-effective kitchen makeover that allow you to benefit from the top kitchen remodel Trends 2022.
1. Cabinet Handle swap/ Cabinet paint
Since purchasing new cabinets costs a great deal of money, you should consider repainting them or swapping the pulls form the cabinets. As long as you are fine with the functionality and location of the existing cabinetry, all you need to do is repaint by a professional or hardware replacement.
2. Get a Quality Faucet
One of the best kitchen remodel ideas 2022 that you need to consider is getting a quality faucet. It makes all the difference. As the faucet is the most important part of a kitchen, you need to focus on quality. Choose one that allows single-handle operation.
3. Prep before the Paint job
Whether you want to paint the kitchen on your own or are planning to hire a professional, you have to prepare the areas for the paint job. Here's how you can get it right.
Opt for a semi-gloss or satin
Start early to get the job done on time and reduce labor costs.
Prep before picking up the paint brush by sanding out uneven spots.
4. Emphasize Functionality and Character When Selecting a Backsplash
The cabinets and countertop serve as a canvas for expressing your personality. Even though you can go with small mosaic patterns, you will have a difficult time cleaning grout lines. Go with a backsplash that reflects who you are. However, it should be easy to maintain so that you do not encounter any issues.
5. Opt for Quartz
Quartz is simply gorgeous. This manmade countertop material looks just like stone but tends to be chip-proof, scratch-resistant, and does not require sealing. Besides, it is available in a variety of options. You can easily find one that mimics the desired aesthetic.
6. Go Big on Lighting
Whether you plan on selling your home or not, you need to go big on lighting as it helps increase the value of your property. When it comes to lighting, you require recessed ceiling fixtures, under-cabinet lighting, and ceiling fixtures.
7. Get New Windows
Lastly, you should also consider getting new windows as they help make the kitchen look a whole lot bigger and provide natural lighting throughout the day. New windows can help improve energy efficiency and transform the way your kitchen looks.
Here are 7 red flags to watch out before you hire a contractor
For the best kitchen remodeling project, you need to hire River City Construction . We build, remodel, and repair. As experts in the field. Sit and relax while we work our magic and flip your kitchen.